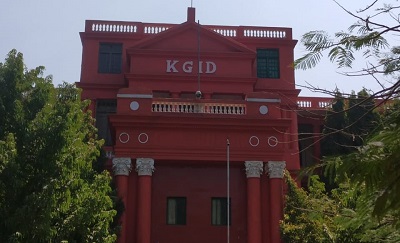 Legal Practitioners Act, 1879 came into force with effect from 1st January, 1880. A Person who is qualified to be pleader / vakil / muktas has to appear for examination and after obtaining the certificate he / she may apply under Sec. 7 of the Legal Practitioners Act and Register their name in any Court or Revenue Office situated within the local limits of the Appellate Jurisdiction of the High Court.
As Per Sec. 11 of this Act, the High Court may frame the rules declaring what shall be deemed to be the functions, powers and duties of pleaders / vakils / muktas.
As per Sec. 13 of this Act, the High Court has Disciplinary control over Pleaders / Vakils / muktas by suspending / dismissal / by withdrawing the certificate granted by it.
As per the Act, 38 of 1926, the Indian Bar Council Act 1926 came into force with effect from 9.9.1926. As per Sec. 8 of Indian Bar Council Act a person may enroll as an advocate in the High Court. As per Sec. 4(1), every Bar Council shall consist of 15 Members, one shall be the Advocate General, 4 shall be persons nominated by High Court of whom not more than 2 may be judges of High Court and 10 shall be elected by the Advocates who are practicing at High Court.
After the Bar Council Act, 1926 came into force one Shri. Bheema Rao P of Bangalore enrolled as an Advocate on 4.1.1926 in the Bangalore division, Shri. Jade Krishna Rao of Davangere enrolled as an Advocate on 7.1.1926 in Shimoga division and Shri. H. Vasudeva Rao of Mysore enrolled as an Advocate on 11.6.1926 in Mysore division.
After admission as an Advocate he/she had to undergo One year Apprentice training with any senior advocate and he has to issue certificate that training period is completed successfully.
As per the Central Act, 25 of 1961 Advocates Act, 1961 came into force with effect from 19.5.1961. The Bar Council of Mysore started its functioning from 3.12.1961 under the able leadership of former Advocate General Late Shri. G.R. Ethirajulu Naidu along with 20 Bar Council Members. Shri. T. Krishna Rao was elected as Vice Chairman and Shri. M. Sadananda Swamy was elected as Member,Bar Council of India. Hon'ble Officiating Chief Justice Late Shri. Nittor Srinivas Rao inaugurated the Bar Council Office on 3.12.1961 in a small room in the existing High Court building.
Prior to the Advocates Act, 1961 there were totally 2426 Members were enrolled as Advocates in the High Court of Mysore.
So far totally 8 General Elections are held to this Bar Council. The First General Election was on 27.11.1963 and 20 Members were elected to the Bar Council. Shri. A.C. Byrappa was the first Chairman of the Bar Council in the year 1964. Shri. Krishnamurthy was the first Vice Chairmen and Shri. B.B. Shetty, Member, Bar Council of India from Karnataka.
Subsequently the General Election was held to this Bar Council on 6.12.1972, 13.11.1977, 15.4.1982, 5.7.1989, 22.12.1994, 6.6.2000, 16.11.2005, 9.6.2011 and recently on 27.3.2018. Shriyuths Manohar Rao Jahagirdar, M.S. Bhujanga Rao, N.Thippanna, P. Vishwanatha Shetty, Mohan M. Shantanagoudar, Jayakumar S. Patil, Y.R. Sadasiva Reddy, A.A. Magadum were elected as Chairman of the Bar Council respectively.
After the existence of this Bar Council, so far 37 Chairmen, 41 Vice Chairmen and 15 Members nominated to Bar Council of India have served in Various capacities to this august body. The brief bio data is appended herewith:
Shriyuths E.S. Venkataramaiah, V.S. Malimath, K.A. Swamy, K. Jagannatha Shetty, B. Muralidar Rao, A.J. Sadashiva, Shivaraj V. Patil, N.Y. Hanumanthappa, K.H.N. Kuranga, P.Vishwanatha Shetty, K.L. Manjunath, V. Gopala Gowda and Mohan Shantanagoudar who are prominent Members of this Bar Council who were elevated as Judges of this Hon'ble High Court and Supreme Court.
As Per Sec. 6 of the Advocates Act, 1961 this Bar Council organized 8 State Level Conferences, 9 National Level Seminars, 4 Southern States Bar Councilors Meet and 72 Law Workshops (within in a span of 10 years) at various places in the State.
Under the Chairmanship of Shri. A.C. Byrappa the 1st State Level Conference was held during 1969 at Bangalore. Similarly during 1979, 1983, 1985, 1987, 1992, 1995 and 2002 the State Level Conference were held at Bangalore, Karwar, Mangalore, Hassan, Mysore, Dharwad and Belgaum under the Chairmanship of Shriyuths M.S. Bhujanga Rao, N. Thippanna, M. Gopalkrishna Shetty, H.R. Patil, K.N. Rajashekara, Mohan M. Shantangoudar and V.T. Rayaraddi.
During 1984 Silver Jubilee of this Bar Council was organized at Glass House, Lalbagh, and Bangalore under the able leadership Shri. N. Thippanna, the Chairman. This glorious function was inaugurated by the then Hon'ble Prime Minister late Smt. Indira Gandhi.
During 2011 Golden Jubilee of the Bar Council was celebrated at Jnana Jyothi Auditorium, Bengaluru under the leadership of Sri. Jayakumar S. Patil. Smt. Prathibha Patil, Her Excellency President of India inaugurated the said function.
The main salient features of this Bar Council is to enroll the candidates who have obtained law degree, disciplinary control over the Advocates, to promote legal education to junior advocates and provide financial assistance to the Advocates on medical ground and also the bereaved family of the Advocates.
Training programmes were conducted to young lawyers under Law Academy.
In the year 2015, Bar Council of India has framed new rule namely " Certificate of Practice & Place of Practice (Verification) Rules, 2015. All the advocates are required to furnish the proof of documents for their continuous practice for five years under this rule.
Recently E-library has been introduced and under this scheme Computers and its accessories were distributed to the various District Bar Associations.